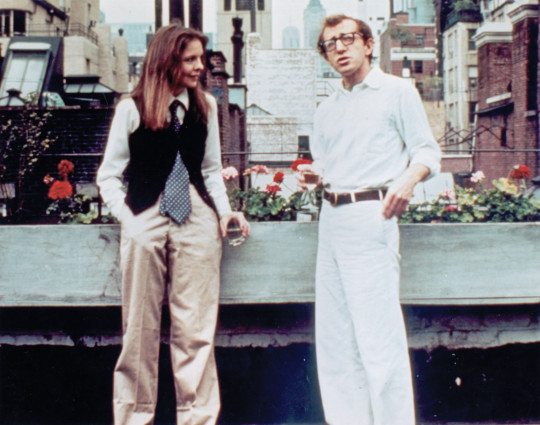 Menswear was one of the biggest trends for women in 2010 and it looks as though the androgynous look is here to stay for 2012. There's a time for flirty, feminine dressing, but lately we're intrigued by gutsy girls who can pull off those pieces that are borrowed from the boys. It doesn't mean sacrificing your femininity either – for example, opt for a short, flowing skirt with a blazer and tee. Here are five menswear inspired pieces to help you suit up like the boys:
1. Style inspiration: Annie Hall (1977).
2. Double Breasted Blazer ($49.99), available at H&M.
3. Nightend Tux Shirt ($69.99), available at Madewell.
4. Ankle Boot ($40), available at Zara.
5. Urban Renewal Boys' Menswear Vest ($39.00), available at Urban Outfitters.
By: Kayla Chobotiuk, Toronto
You should follow me on Twitter @oh_kayla.
Are you an employer? Post your job here.
Are you a job seeker? Find fashion jobs here.