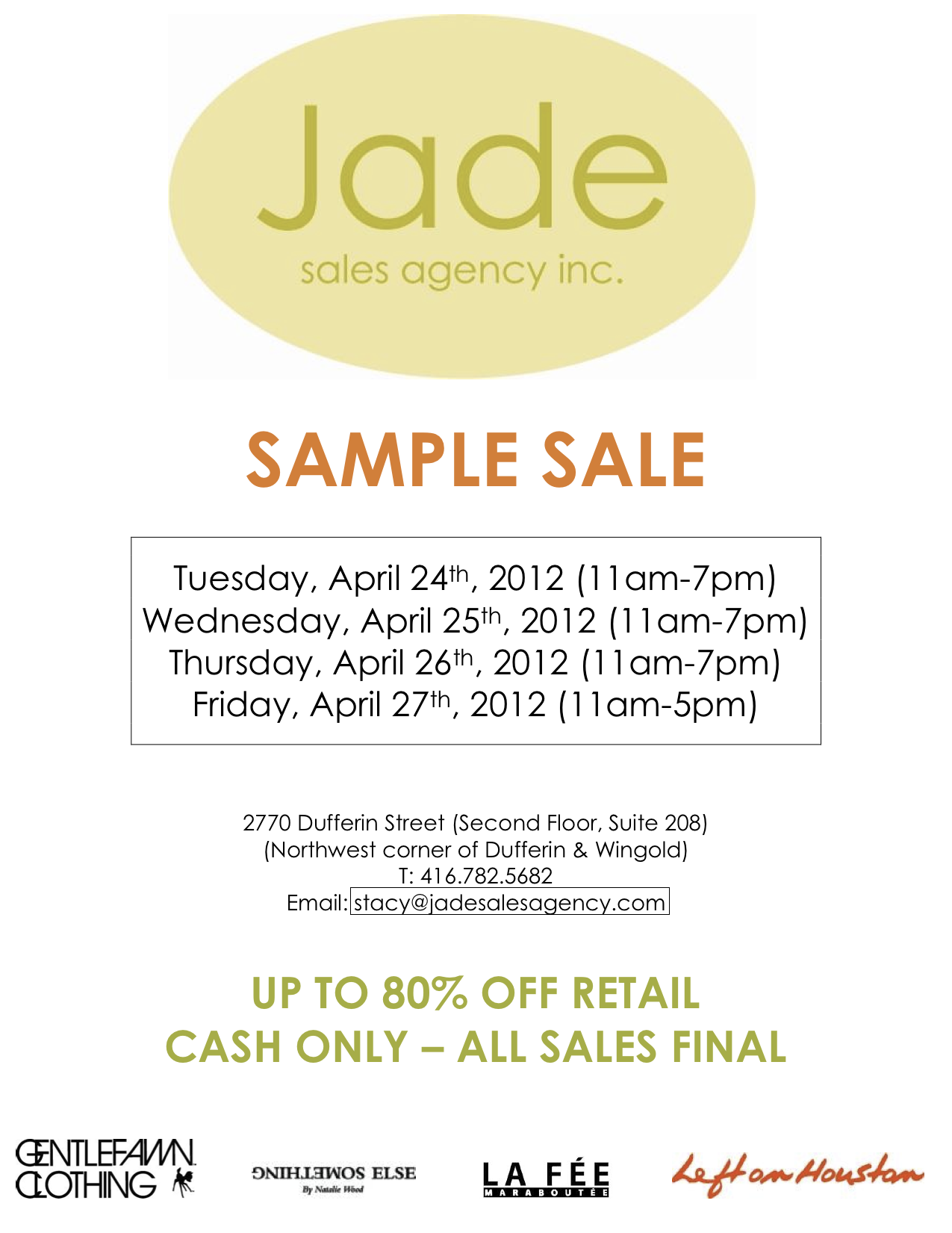 Samples sales are the best places to find great deals. If you live in the Toronto area, be sure to visit Jade Sales Agency. In addition to the brands featured on the flyer there will also be Sanctuary, Plenty by Tracy Reese, Language LA, Bardot, Darling, Kangol hats, and Yosi Samra ballet flats.
Are you an employer? Post your job here.
Are you a job seeker? Find fashion jobs here.