With Coachella kicking off next week, it officially signals the beginning of festival season. Beyond the obvious fashion considerations, surviving a festival weekend can be a tough proposition without some basic accessories. My first festival, Lollapalooza in 2009, left me soaked and muddy on Day 1 without rain gear or proper footwear, and dealing with record heat while watching Santigold on Day 2. With that in mind, here's my version of a festival survival kit that will help you stay comfortable – and stylish – all season long.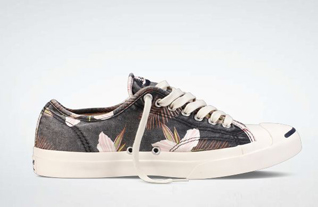 Footwear: The proper footwear is integral to your comfort at a festival. Sandals can provide relief for heat which is ideal for days that will be dry and hot. My preferred festival shoes though are basic Chucks – they are comfortable, relatively supportive and provide protection from rain/mud should the weather change drastically over the course of the festival.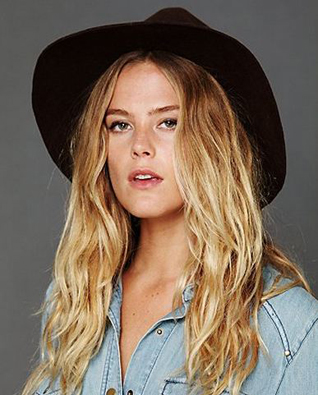 Hat: The right hat is not only the perfect accessory for your chosen outfit, but a great way to keep cool in summer heat. A lot of festivals tend to sell hats onsite, but my favourite festival hat right now is the Clipperton Fedora from Free People.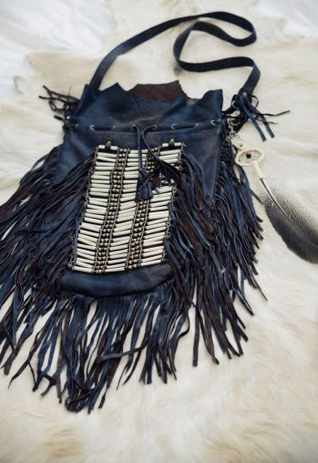 Bag: Finding a great bag that can fit all your necessities – and look great too – is a key part of the festival planning puzzle. Bags that are too big will get in the way when you're in the thick of the crowd, and small bags will leave you with little storage space. A great medium size bag that fits right in to the festival bohemian aesthetic is Spell's handcrafted Dreamweaver bag.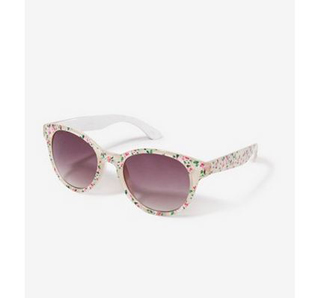 Sunglasses: Sunglasses are obviously an important accessory for any outdoor activity in the summertime. I recommend buying a couple of cheap pairs in case you break a pair (or two, or three!). Forever 21 has a large and affordable selection of sunglasses in every style from Wayfarers to Aviators.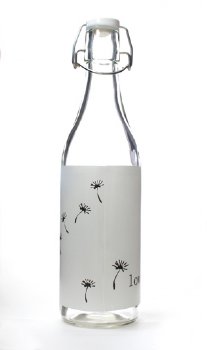 Water Bottle: A reusable water bottle is an absolute must to stay properly hydrated when the summer heat hits. Bottled water on the grounds is expensive and not so great for the environment, so bringing your own glass bottle is a great option.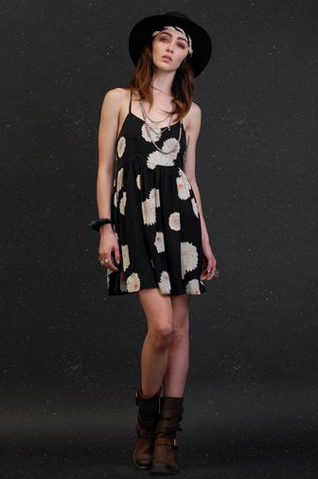 Festival Dress: A comfortable, stylish dress is an important part of any festival ready-wardrobe. Maxi, midi or mini – all that matters is your comfort level in the item because chances are you'll be standing for extended periods of time. American Gold's Spring/Summer collection has several great festival dress options – my favourite being the daisy patterned Lola Swing dress.
1. Converse Jack Purcell Floral Sneaker, $70
2. Free People Clipperton Fedora, $59
3. Spell & The Gypsy Collective Dreamweaver Bag, $220
4. Forever 21 Round Sunglasses, $7
5. Love Bottle 1000ml Dandelion bottle, $18
6. American Gold Sweet Lola Swing Dress, $156
By: Zoe Alexandra Torell, Toronto
You should follow me on Twitter @blueauguste.
Are you an employer? Post your job here.
Are you a job seeker? Find fashion jobs here.