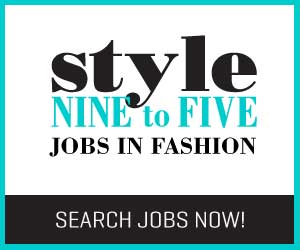 2014! January always brings promise of a new year of health, happiness and a fresh start. While many of us have the intention of implementing New Year resolutions, not all of us find it easy to maintain them. Fitness is always a popular choice, with vows to cut back on sugar, carbs and take-out and replacing them with veggies, fruits and exercise. New Year means new you. No longer are we bound to the same workouts and routines; we now have a variety of classes to keep us sweating and in shape. Whether you prefer running, yoga, or weights it always starts with proper footwear. And like our workout options, footwear is also no longer the boring, heavy, white runner. Here are a few popular and new options to choose from, with some flair! If you're going to be sweating, you might as well look good doing it.
1. UA Micro G Mantis. Your standard running shoe. These are lightweight, thin but still have a stable base and the material is comfy. These are good for running or a gym workout.
Under Armour, $109.99
2. Nike Free TR 4 iD. Another basic runner. Barefoot/minimal running shoes are very popular these days so this is one of the thinnest and most lightweight Nike has to offer (so thin you can almost roll them up in a ball). These are ideal for your regular cardio, core and other gym workouts. A bonus? Nike also allows you to customize your shoes, definitely motivation if you ask me.
Nike, $140
3. Ultra Ladies. If you're more the outdoors type than the indoor, Vivo offers a great selection for water activities. Great for the beach, their Amphibious collection can be worn in the waters so perfect for you kayakers etc. They're breathable and lightweight so they transition into summer well, because we won't have given up our resolution by then, right?
Vivobarefoot, US $85
4. Breatho Trail. Vivo also offers trail running sneakers. For the off road, muddy and wet trails this minimalist style won't distract from your landscape.
Vivobarefoot, US $95
5. CrossFit Lifter. Another very popular program, CrossFit, combines strength and conditioning. Given the mix of exercise, your footwear for this will be more specialized. The technology provides a super custom fit, and only weighs 380 grams!
Reebok, $149.99
6. Nike Studio Wrap Pack. Dance and barre classes have made a huge comeback, bringing out the ballerina in all of us. Designed for typically barefoot workouts, Nike's come out with this three part footwear system to give you the support and traction needed, with the style of a ballerina.
Nike, $110
By: Rachel
Are you an employer? Post your fashion job here.
Are you a job seeker? Find fashion jobs here.