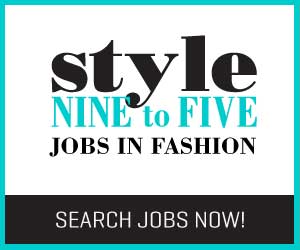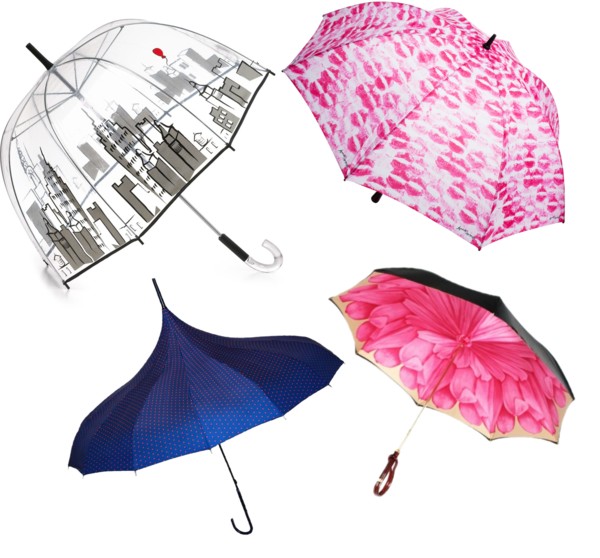 Pity the fool who uses a hood to keep the rain away. With April showers well underway, us fashionistas needn't settle for such measures to preserve our hairstyles from nature's whims. A stylish umbrella is a great way to bring yourself a smile on a rainy day – not to mention it's a great upgrade from that $3 one in the bottom of your bag that flops in the wind anyway!
Bubble styles are my personal favourite because they are oh-so-mod. Anything that makes me look more like Twiggy or Edie Sedgwick is a win in my books! They're practical too, since they curve downwards instead of out and they are less likely to get turned inside-out by gale force winds. The one I have my eye on currently is Felix Ray's cityscape print version. It's just the right amount of whimsy!
If you want a smaller, throw-it-in-your bag option, try a collapsible style in a quirky print. It'll be a real style statement in a sea of black 'brollies, for sure. (And you are the type to stand out in a crowd anyways, aren't you, darling?)
Maybe you're more into minimalism and structure. If that's the case, an umbrella with a cool, sculptural shape is a perfect fit. Look for ones with an almost parasol shape, like this cool one by Lauren Conrad. Wear it with attitude, fearless fashionista!
For those with a classic aesthetic: How do you have some fun with your rainy-day wear without going overboard? Why not try an umbrella with either a super-subtle print or one that has a print on the inside? Talk about it all being in the details, am I right?
Either way, we'll be armed and ready for whatever the forecast throws at us! Oh, and remember: you're never too old to puddle-jump.
City Print: Felix Ray Cityscape Umbrella, $91 at Bloomingdales
Lip print: Anna Coroneo Mayfair Umbrella, $185 at Ahalife
Blue Polka Dot: Lauren Conrad Umbrella, $53 at Kohls
Floral: Illesteva Umbrella, $275.
By: Morgan Mullin
Are you an employer? Post your fashion job here.
Are you a job seeker? Find fashion jobs here.