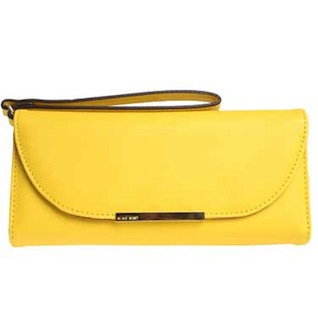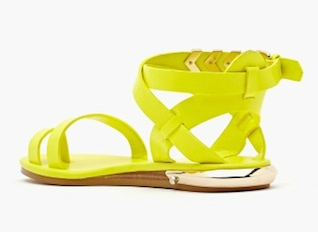 Yellow is a standout shade that instantly draws the eye, so it can be a bit tricky to work into your wardrobe. Pale yellow is infinitely wearable, while bright, richly pigmented yellows are a bolder choice. Because it's such a noticeable colour, you must choose the other shades of your outfit with care. Black on yellow immediately screams bumblebee or taxicab, but white and denim perfectly offset yellow's bright nature. Choose a standout piece like a shirt or sundress, or add a small pop of colour with yellow accessories. Either way, you're sure to shine under the sun.
1. Lemon Drop Peplum Top, available at ShopRuche $34
2. All in a Daisy's Work Dress, available at ModCloth $83
3. Wilfred FREE Kidd Sweater,available at Aritzia $95
4. The WhitePepper Drop Waist Shirt Dress, available at ASOS $108
5. Nine West Hamptoms Wristlet $65
6. NastyGal Zealand Sandal $78
By: Sara Constantineau, Vancouver
You should follow me on Twitter @sara_rochelle
Are you an employer? Post your job here.
Are you a job seeker? Find fashion jobs here.