Fed up of winter, but not quite ready and warm enough for spring? Bridge the gap between winter and spring with resort ready wear that offers a sunny pick me up out of your seasonal style rut. Get over that end-of-season slump with an instant outfit overhaul without shelling out on more cool weather gear, because dark, drab colours, nubby knits and multiple layers seem a little dull at this point in the year.
What once was dedicated to the well know and wealthy, this fifth season of fashion needs no beach or boat. Resort ready wear is defined by its cool combination of function and comfort, ease and effortless style, breezy, breathable fabrics and luggage suited capability – no jet-setting required! . However, the difficulty remains the same: the weather. While we're still deep in the throes of winter for another few weeks, you can forget about crop tops and bare legs for a long while yet.
If you're tired of browsing the sales stock from the previous season for some style inspiration, the good news is this inter-seasonal collection begins to make its way onto shelves and into your wardrobe come February and early March before spring/summer pieces emerge. Pre-season pieces make for an uncomplicated update to your wardrobe for the new season as resort wear trickles into stores to give your closets a breath of fresh air while still remaining frost-friendly.
This perennial season provides a new crop of trends to catalogue for the year and a sneak preview into the trends we can expect for the coming spring season. Here's what you should be wearing now and buying from the resort 2013 collections: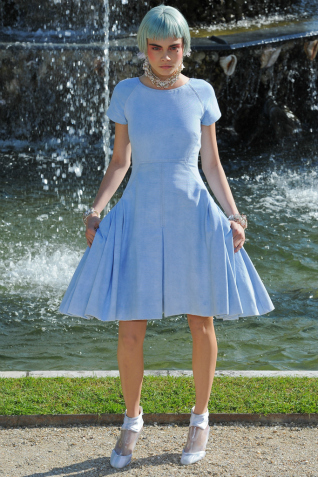 Denim Drama: Beat out those continuous winter blues by opting for another kind. Unlike your usual, tired and true denim, designers reworked this trusty fabric into unconventional shapes and treatments.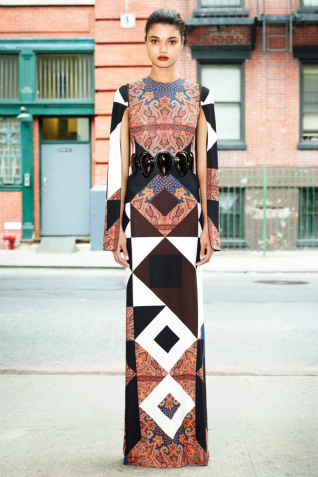 Bohemian Beauty: Resort is the season for embracing vacation wear and in 2013 designers like Givenchy want to send you off in style with peasant blouses and funky folksy dresses to give the haute hippie a glam twist.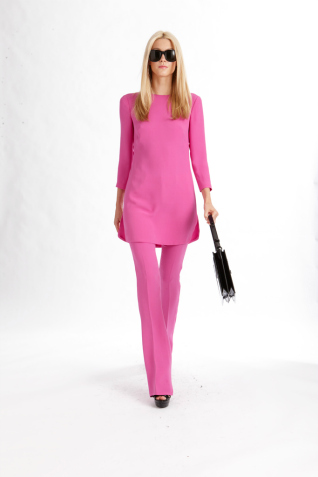 Perfect Pair: Get two for one as chic and comfortable connect in a tunic over pants ensemble that can be mixed and matched for ultra-utilitarian wardrobe versatility.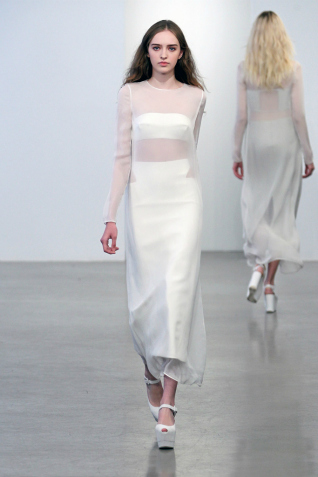 Sheer Bliss: The transparency trend takes new forms as the minimalist's palate cleanser for warm-weather dressing. Micromesh, see-through panels and translucent overlays offer subtle sheer to contrast the copiousness of colour and pattern.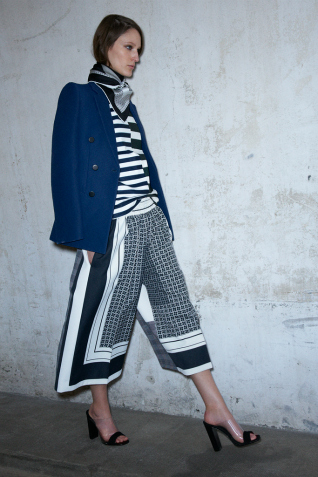 Cool Culottes: Skip the short-shorts this season, with designers like Céline lengthening and loosening silhouettes to mark the comeback of this cool, cropped shape.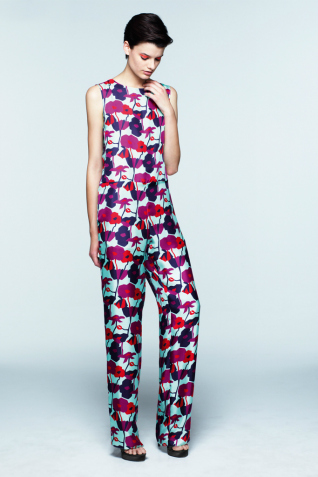 One-Piece Wonder: From retro, disco influence to luxe and opulent elegance, jump into the trend that had designers playing with the sexiest suit of the season, the one-piece.
1. Style Inspiration: Chanel Resort 2013 Collection, image courtesy of Style.com
2. Style Inspiration: Givenchy Resort 2013 Collection, image courtesy of Style.com
3. Style Inspiration: Ralph Lauren Resort 2013 Collection, image courtesy of Style.com
4. Style Inspiration: Calvin Klein Resort 2013 Collection, image courtesy of Style.com
5. Style Inspiration: Céline Resort 2013 Collection, image courtesy of Style.com
6. Style Inspiration: Roksanda Ilinic Resort 2013 Collection, image courtesy of Style.com
By: Megan Correia, Managing Editor, Toronto
You should follow me on Twitter @MeganAlyssaC.
Are you an employer? Post your job here.
Are you a job seeker? Find fashion jobs here.