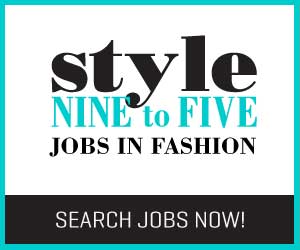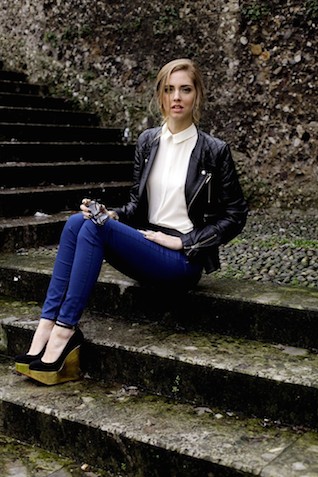 The Olympics may be over, but that doesn't mean Canada's golden haul has to stop there.  These metallic items will set you apart from the pack and give your outfits a punch. Rock these gilded pieces loud and proud, and although you might not have an Olympic medal yourself, you'll surely be standing on top of the fashion podium.
For a casual look, pair gold clothing with dark neutrals and let the shine stand out. You can also pack a punch with some golden accessories, piling on the jewellery or with a statement metallic shoe or bag. On the other side of the coin, for something more formal, step out in a statement gold dress for a winning night out.
1. Style Inspiration: Rumi Neely of Fashiontoast, Image courtesy of Fashiontoast
2. Banana Republic Gold Python Tote, $185.
3. Style Inspiration: Dolce & Gabbana Spring/Summer 2014 RTW Collection, Image courtesy of Style.com
4. Style Inspiration: Chiara Ferragni of The Blonde Salad. Image courtesy of The Blonde Salad
5. Oasis Sequin Gold Dress, $127, available at ASOS
6. Nastygal Gold Tank, $38.
7. Rachel Zoe Gold Slip On Shoes, $202, available at Shopbop.
8. Forever 21 Gold Skirt, $22
By: Helena Yeung, @hhyyeung, Instagram 
Are you an employer? Post your fashion job here.
Are you a job seeker? Find fashion jobs here.